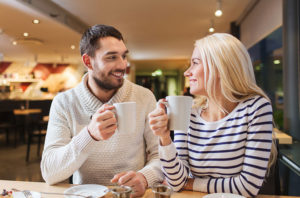 I work with couples to improve their relationships. This includes improving communication skills and identifying any repeating themes that are not serving your relationship well. Let us identify these and shift them to a healthier place. I have 30 yrs of experience counseling couples to reconnect and enjoy their lives together.
You may find yourselves asking, who are you exactly? I used to know you, but it was so long ago. We have been so busy raising a family, working, taking care of the household and the finances, giving kids rides to sports, activities and friend's houses. I think we forgot to devote enough time to keeping in touch with each other. And now, well now so many years have gone by, and so much has happened, and it is so different then when we fell in love all those years ago.
One major theme in couples counseling is helping married couples to reconnect. You can have fun together and with other friends, together or as individuals.
Skills to Nourish Your Relationship
Go out to eat, make a meal at home and eat by candlelight or order take out.
Actually go out to a movie or do an activity you both have enjoyed.
Take time each day, even 5 minutes to actually make eye contact with each other and talk about your day, while the other listens.
Allow room for each other to follow individual interests as well.
Let each other know if you need something for yourself or from each other.
Use fair fighting rules; no name calling, come back to it later if it gets too heated
Listen to what each other has to say and reflect back what you heard the other person say
Couples counseling can help you both improve these skills and more. Learn to reconnect in a non threatening atmosphere that is focused on making the most of your relationship.