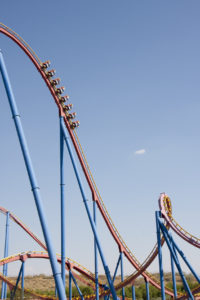 Everyone feels sad at times. People with depression feel bad most of the time. These feelings can get in the way of everyday life.
Depression Information
Professional therapy is used to address both the causes and symptoms of depression. The causes may not be clear; together we will work to identify the causes of your depression and determine and provide treatment.
What are signs of depression?
Sadness
Things that used to make you happy, don't make you happy anymore
No interest in eating
Eating too much or all the time
Sleeping too little, or all the time
Feeling tired all the time
Feeling nervous or cranky
Crying a lot
Feeling guilty
Feeling hopeless
Trouble paying attention
Thinking of death or trying to kill yourself
Low motivation
Would rather be by yourself, than to be with other people
How do I know if I am depressed?
If you have some of these signs for more than two weeks, you may be depressed. You should contact your doctor or a professional therapist to determine an appropriate course of action.
How is depression treated?
Depression is treated most effectively with counseling and/or medicine.  If you're not feeling better let your therapist and/or doctor know.