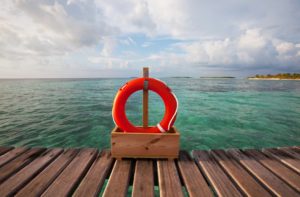 Professional therapy services are provided on an individualized basis to clients in and around Newburyport, MA. I use a combination of approaches with the goal of helping clients obtain their personal goals in psychotherapy. These approaches include EMDR, Natural Processing, EFT, relaxation techniques, coaching, psycho dynamic psychotherapy and stress management skill development.
Counseling
Resolve current long standing issues. Improve your coping skills. Learn to live more fully in the present and be freed of the burden of your past. Learn to change your thought patterns. Change those longstanding old patterns that have been keeping you stuck.
There are times in life when we find ourselves facing confusing and difficult times. Therapy with a trained professional is helpful in discovering how to move through challenges, find strength and clarity, and come up with a plan to move on.
 Areas of Specialty:
Work-Related Stress: 
Are you struggling to create better work-life balance?  Is your manager tough to deal with?  Are co-workers stressing you out?
Work can be very stressful if you do not know what you would like to be doing. Learn to identify what your strengths and interests are. Learn to identify old stuck patterns that are holding you back.
It can be hard to communicate with managers, co-workers or customers. You can improve your communication skills, and reduce your stress with management techniques that decrease your frustrations and give you a sense of peace in your life.
Trauma:
Recovering from the difficult experiences you have had in your life. … helping those who have experienced an accident, been subject to childhood or other abuse, and those who have stuck painful memories.
Weight Loss Coaching: Learn how to meet your personal health goals. Learn how to better listen to your body. better understand when you are full or hungry. Start with some small efforts to get your body moving and then build on them. Create success in taking better care of yourself.
Stress: Coping with stress in a more successful manner.Understand what stress is and how to deal with it in your everyday personal and professional life. Learn relaxation techniques and tools. Learn to better understand how to take care of yourself.
Anxiety: Building Mastery and Control over Fears. Learn how to manage your anxiety instead of it managing you.
Depression: Learn what causes depression and how to build your coping skills. Get unstuck and find Happiness.
Grief Counseling: Have you lost a loved one or close friend? Is it feeling like its too difficult to deal with this loss? Learn how to make you way through the stages of grief and receive professional psychological support.
Sexuality: Gay, Lesbian, Bisexual, Transgender and Folks who are questioning: Finding comfort in your own skin and understanding what sexual orientation means to you.